The charity "Friends of Toowa" is a registered in Scotland and was solely set up to support the students of Toowa Primary school and the well-being of the Toowa community as a whole.
Our charitable purposes are:
The prevention or relief of poverty
By sending aid to Toowa Primary School and supporting projects of work within Toowa to empower people to generate an income for themselves and/or to relieve the impact of poverty. The charity have supported various small to large build project including small homes for the elderly and venerable. These projects have not only improved the infrastructure in Toowa but provided employment to the local people and material suppliers.
The advancement of education
The advancement of education by providing resources such as pupil sponsorship, books, school uniforms and training at Toowa Primary School of Uganda. Friends of Toowa find and pair sponsors with students. These sponsors financially support the child's education by means of paying a monthly fee. The charity has also funded the build of some school classrooms, a Kitchen for the students meals to be prepared in and a dormitory to board students as well as other parts of the school infrastructure.
The advancement of health
The promotion of health and well-being of the children of Toowa Primary School, actioning medical needs where and when necessary. As part of the sponsorship, each child receives access to medical assistance should they fall ill. The charity also provide education and support to improve general health and well-being.
A Women's Group has also been started up to support the girls while they are in their menstruation periods and also teach them proper hygiene as future responsible mothers of the country. With the support to this Women's Group, an incinerator was built to help dispose of the used sanitary pads. The girls regularly meet with the health personnel to study more about their growth changes and challenges as Women. The group now have designs and hold classes to enable the girls to make re-useable sanitary pads along with regular donations of products being sent from the UK. This is just one example of how the charity contribute to the advancement of health for this community.
The school have previously hosted Dentaid (a UK based Dental Charity that also work in more than 70 countries including Uganda) providing safe, sustainable dental treatment in poor and remote communities. Dentaid volunteers have provided dental treatment and oral heath education for the children, staff and parents of Toowa community. It is the goal of our charity to continue supporting and working closely with future Dentaid visits, in fact our newly built classrooms have been designed to hold clinics whilst continuing the classes for the children.

Toowa Primary School & Community
BACKGROUND OF TOOWA VILLAGE
Population and Housing
Toowa (pronounced Toe-ah!) is a small village found above the hills of Lugazi (one of Uganda's busiest industrial towns). Toowa has a population of about 6000 people of which the biggest percentage of the population are women and children.
Toowa Primary School lies on the hills behind Lugazi and is the only centre for education for the children of some of the poorest families in the region.
The people in Toowa live in temporary and semi permanent houses. A few families can afford constructing their own houses. This means that most of them rent houses where they live.
The sanitation facilities for the people are not very good as a few families can afford constructing good pit latrines and rubbish pits. Getting water is also a challenge since most water sources are very distant and are in valleys, children are usually sent for water which they carry in plastic cans on their heads. We have recently benefitted from a generous donation of a water tank and clean water facilities from the Ugandan Water Project.
Economic Activity
The major economic activity in Toowa is subsistence farming [peasant farming] where people grow food on a small scale for home consumption and the rest is sold to cater for the families other needs like buying soap, medicine, clothing and educating the children. Farming is a challenge for certain families that are very poor that they can not afford buying land to practice farming. These families therefore rent land and cultivate it so that they can get food for their families.
A local stone quarry provides some employment for mothers, these women sit all day with small hammers and a pile of large rocks reducing them to aggregate for making concrete.   It is hard, taxing work but necessary if these mothers are to find a way to get their children to go to school…their only way out of the perpetual generations of poverty that have afflicted the community.
Other employment activities are brick laying, poultry farming and for those who can afford a motorbike, providing a basic taxi service using motorbikes known in Uganda as a Boda-boda.
Children's Education
Toowa village has only two legally licensed schools. One of these schools is a public school called Kiteza primary school. Parents of this school do not pay any money for their children's education but the quality of education provided is very poor. This results in children failing national exams taken at grade 7.
The other school is our school called Toowa Community Primary School. The school was started by the church after realising the need for a better quality education on the village.
The challenge that the school is facing is parents not being able to pay school fees for their children in time. When parents realise that they owe money to the school, they either take their children to the public school or stop schooling and resort to farming. This has resulted in many children to dropping out of school and boys tend to resort to drink and drugs whilst girls are married off while still very young.
At Toowa, children pay about £15 pounds per month to have an education and also have a good meals at school.
Some of the children live very far from the school and it takes them about 3 hours to walk to school every morning. To address this (in February 2021) completed the build of a dormitory for such children so that they can sleep on the school premises.
Toowa Primary School currently supports over 450 children from the rural village of Toowa, which lies in the hills behind Lugazi in Uganda. The school caters for children whose families are so poor that they cannot afford to send them to school were it not for the support they get from the donors who help the school. The school needs funding to help it and the children develop for the future, making it possible for more needy children to benefit from the education provided. If you can help the school develop and help a child access education please view our Sponsor a Child page. Every donation large or small will make a difference for the children of Toowa.
Friends of Toowa Charity and the management of Toowa School wish to thank those who support their work in providing quality education to children who could not otherwise access it.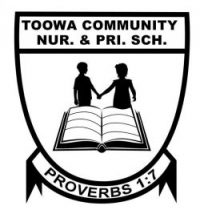 A Child's Potential
A child in the developing world becomes aware very early on in life what the benefits of a good education will be. Around them every day are the effects of poverty and for them, as soon as they can walk; they have to struggle to survive. Limited poor quality food, unsafe water and medical care that they cannot afford even in the unlikely event that it were available to them. Even the very basics of life that many in the world take for granted are not available to them. The provision of one thing though, an education, can change all that for the future. Children who are educated are able to release their potential and in so doing make a difference in their nation, their community, their family and in their own lives.
Please consider helping a child go to school and receive an education.
Together We Accomplish More…
Together We Make A Difference….
Together We Make A Better World …
One Student At A Time.